Resin flooring options have come a long way from simply offering a protective topcoat for concrete industrial and commercial floors. Today's resin floors offer significant performance and design advantages, depending on which type of resin flooring you choose, with the most advanced benefits coming from PMMA resin flooring.
What is PMMA?
PMMA stands for polymethyl methacrylate, also known as acrylic or acrylic glass, and is widely available for a vast variety of uses under the brand names Plexiglas, Lucite, Perspex, Acrylite and others. Commonly chosen as a shatterproof substitute for glass, PMMA surrounds us every day in the form of building canopies, eyeglass lenses, illuminated signs, car head and taillights, optical fibres, aircraft windows, our smartphone touchscreens and much more.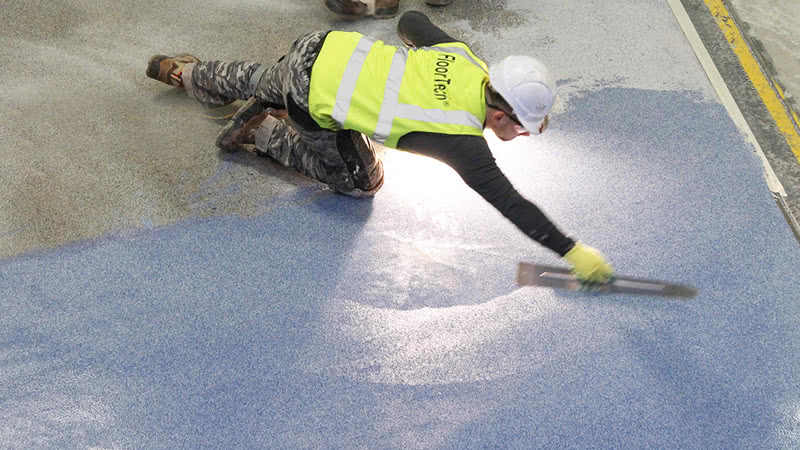 The synthetic polymer of methyl methacrylate, PMMA was developed simultaneously by multiple laboratories and chemists in 1928 and was first brought to market in 1933 under the trademark Plexiglas. PMMA was used extensively as safety glass throughout World War II, during and after which it was rapidly adapted for many other uses. Today PMMA is a vital material in the construction, automotive, medical and engineering industries, and is also widely used in the fields of art, design, sports and others.
PMMA for Floors
Resin is the bulk liquid form of methyl methacrylate can be used with a polymerization catalyst to produce a hardened, impermeable, extremely durable PMMA object in any shape, a process called acrylate resin casting. In the late 1940's, this process was adapted for use in industrial flooring, providing a high-performance alternative to the more common epoxy and polyurethane commercial floors.
Besides offering immediate, tangible benefits like dramatically faster installation times and longer work lifespan, PMMA resin floors offer a lower total cost of ownership and can be enhanced with a range of additives to augment important qualities such as chemical resistance.
Because PMMA resin flooring provides an extremely strong, long-lasting surface that is impermeable, hygienic, anti-skid, low maintenance and easy to repair, it is an ideal flooring solution for a range of industries, including food production, pharmaceutical manufacturing, retail locations, health clinics, transport and logistics facilities, sport and leisure complexes, schools and colleges, car parks and much more.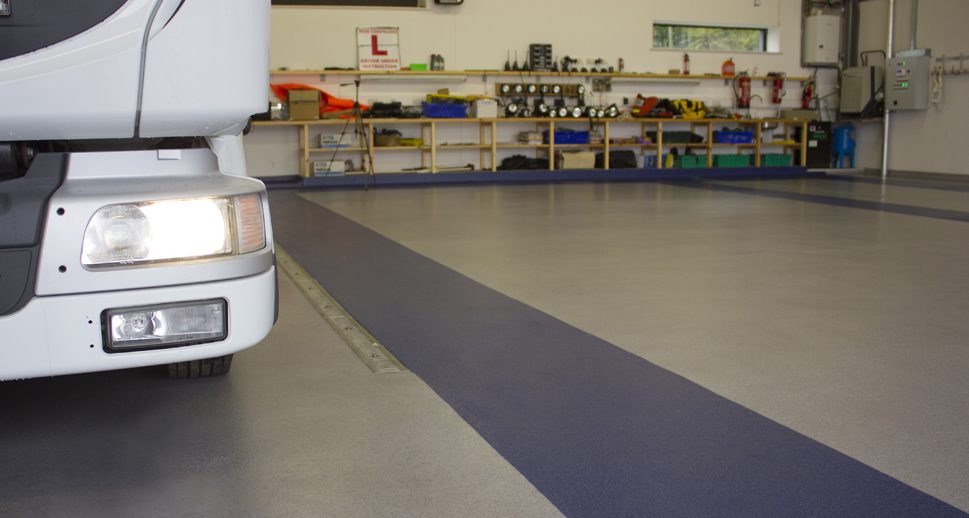 Key Advantages of PMMA Resin Flooring
Superior Durability
PMMA hardens completely to provide an incredibly strong, seamless surface that will withstand heavy vehicle and foot traffic for decades, with no lifting, cracking, fading or wearing. Plus, PMMA resin flooring tolerates a much greater temperature range than other resin floors, making it an ideal solution for interior and exterior installation in most environments.
Enhanced Resistance
An impermeable finish makes PMMA resin flooring a hygienic, safe choice for pharmaceutical facilities, health and veterinary clinics, and food and beverage producers. PMMA resin floors also withstand UV exposure over time and are high abrasion-resistant, anti-skid and invulnerable to most chemicals, including organic lactic acids that can corrode epoxy floors and the sulfuric acids that degrade polyurethane floors.
Rapid Cure Time
Probably the best-known benefit of PMMA resin floors is their incredibly rapid cure time, with floors fully hardening in as little as one hour. With professional installation, a floor can safely be installed overnight to eliminate any downtime for business. PMMA resin flooring can also be easily repaired or recoated over time, unlike epoxy and polyurethane floors, which require complete removal and replacement.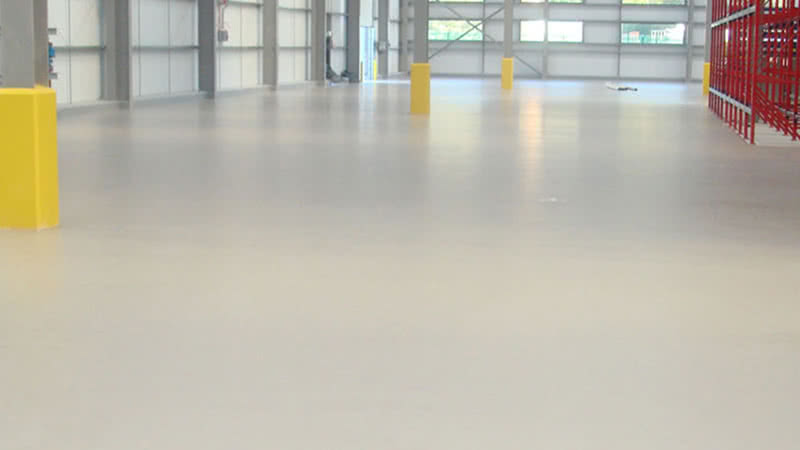 Low Maintenance
The seamless, closed-pore finish of PMMA resin flooring makes it incredibly easy to clean, as there's nowhere for dirt or dust to hide. As a thermoplastic material, PMMA has a reversible curing process, meaning it can be remoulded and refinished on the spot without needing replacement, which makes for easy upgrades and repairs. Plus, PMMA resin floors can cure in temperatures below 0°C, so if a fix is needed, it can be completed straightaway.
Increased Safety And Compliance
PMMA resin floors can be customised to meet many compliance needs, such as resistance to specific chemicals. They maintain their anti-skid properties longer than any other resin flooring, and reapplication of anti-skid or other coatings is quick and easy. A closed pore, impermeable surface means bacteria and dirt don't stick around, making it one of the most hygienic and compliant industrial resin flooring available.
Non-Toxic, Recyclable
PMMA resin flooring has a low carbon footprint, and no water is used to mix the resin it is In compliance with EU directive 2004/42/CE, which regulates air pollutants in the workplace.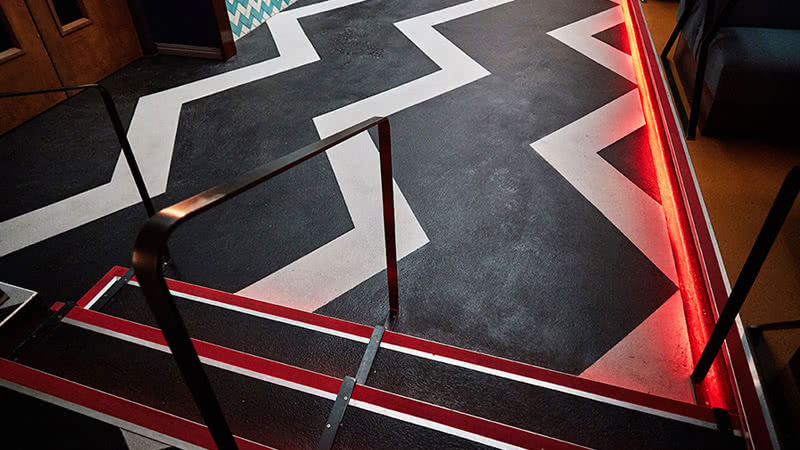 Aesthetic Flexibility
PMMA can be mixed to any colour, and PMMA resin flooring can include a range of decorative finishes, such as patterns, flakes and even bespoke graphics. The material allows for high light transmission and can be up to 30% more reflective than tile, which can help brighten interiors and make them more attractive.
PMMA offers a range of benefits over traditional industrial flooring and commercial floor options. To learn more about resin flooring and the potential benefits of upgrading your business floors, contact our team today on +353 21 435 1560 (Ireland) or +44 16 1775 2942 (UK).
Request a Quote
Please provide as much detail as possible about your specific needs, and a member of our team will be in touch.