Protective, safe,
seamless & easy care.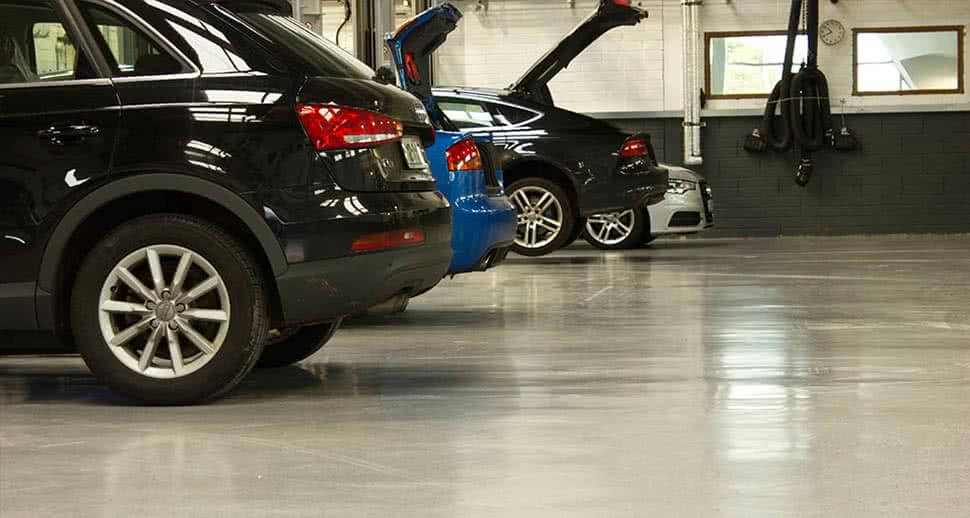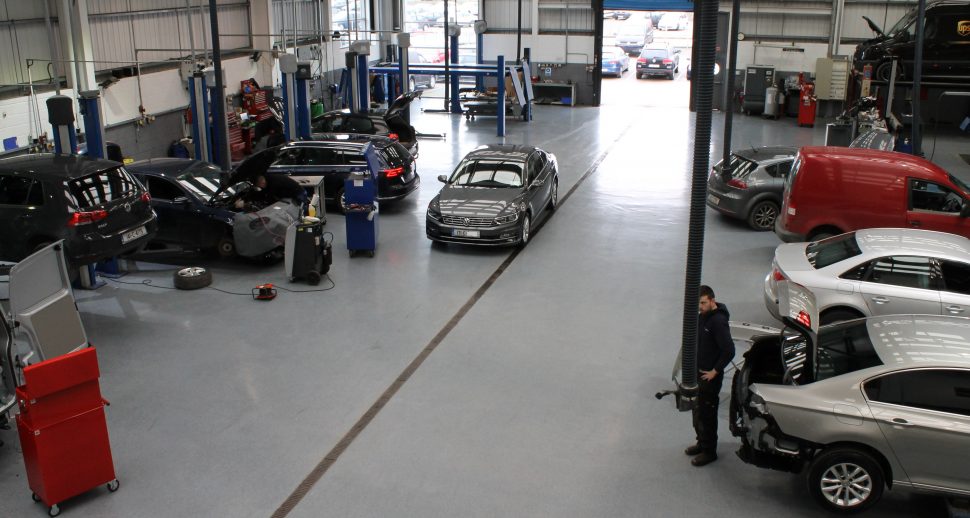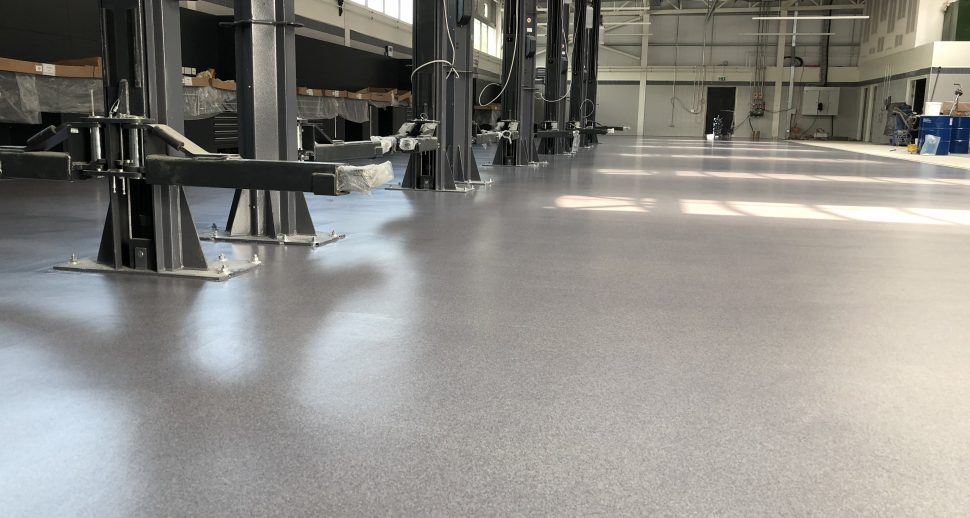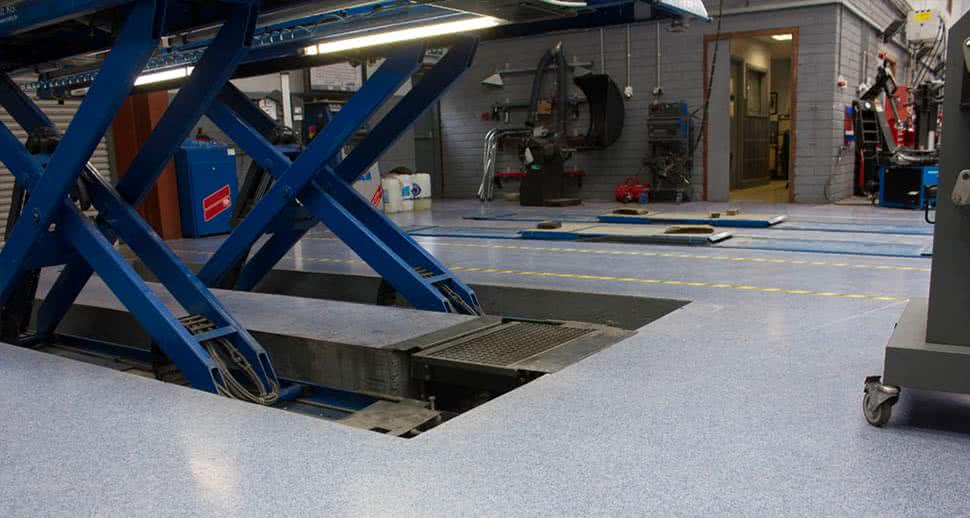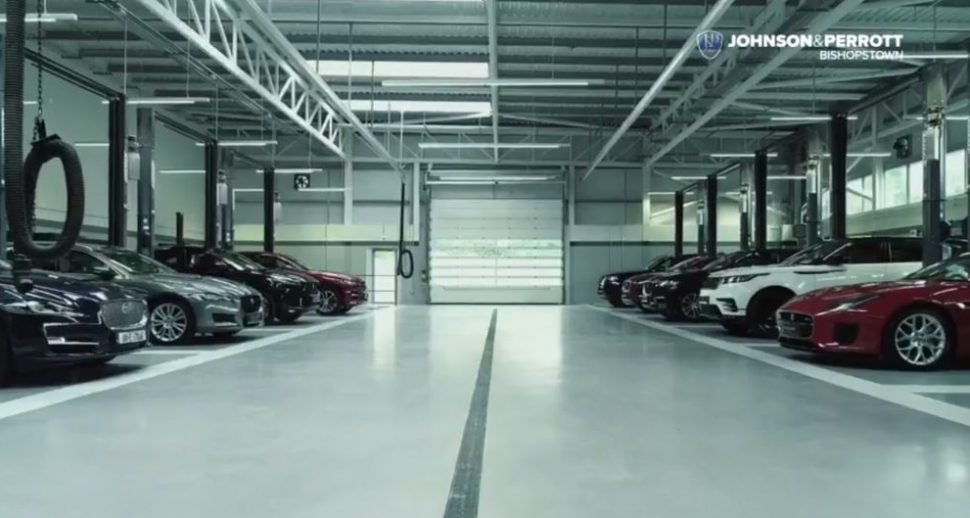 Protective, safe, seamless, easy care solutions for service workshop and valeting floors.
A proven long term flooring partner
Major automotive organisations such as Audi, Volkswagen and Jaguar Land Rover have selected FloorTech® as their long term flooring partner.
Trazcon® has proven to outperform all alternatives in the motor industry, particularly from a durability, chemical resistance and aesthetics point of view. In the automotive environment the finished floor encounters a myriad of threats including lubricating oils, petrol, diesel, grease and other spillages. These can result in the premature aging and deterioration of the finish. With FloorTech® that won't happen. All our Trazcon® systems are proven to be highly resistant to automotive fuels and lubricants.
Trazcon® systems are ready for mechanical stresses and vehicular traffic just one hour after installation. The rapid cure time significantly aids the timeline of a new build project and means less production downtime in existing facilities.
Key areas of application include service workshop floors, parts department, showrooms, canteen areas, staff changing areas, receptions, offices and kitchens.
Our Automotive Clients
Blackwater Motors Fermoy (Volkswagen)
Audi Cork
Kia Motors
Kevin O'Leary Motor Group
Bandon Motors
Top Car
Drive Motor Group
The system has maintained its great aesthetics and continues to perform very well.
We called Floortech® back to install our floors in Bishopstown as I have built up a great working relationship with Tony and the Floortech® staff over the years. FloorTech® has previously installed floor finishes at our Fermoy premises where after 8 years their Resin Flooring System has maintained its great aesthetics and continues to perform very well.
Dennis Murphy, Blackwater Motors
Request a Quote
Please provide as much detail as possible about your specific needs, and a member of our team will be in touch.