Beautiful, creative, super bright,
durable supermarket flooring.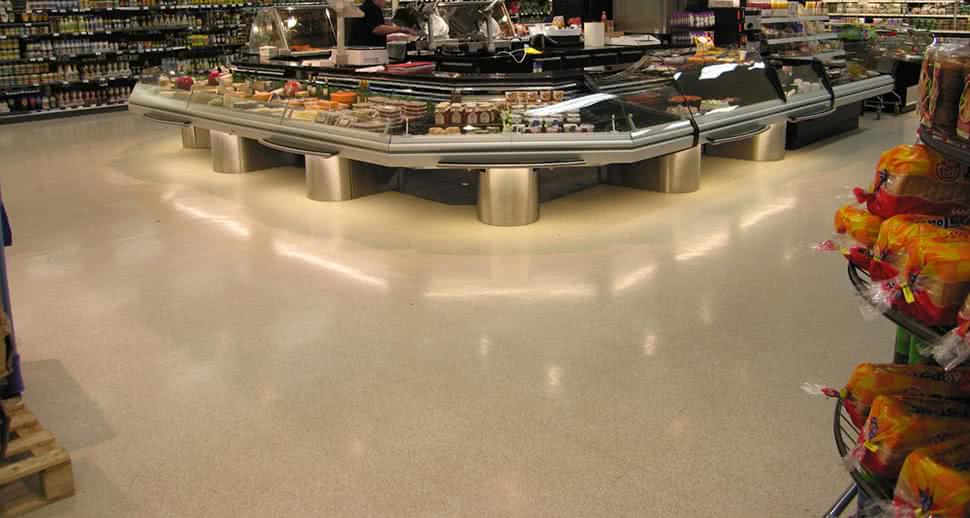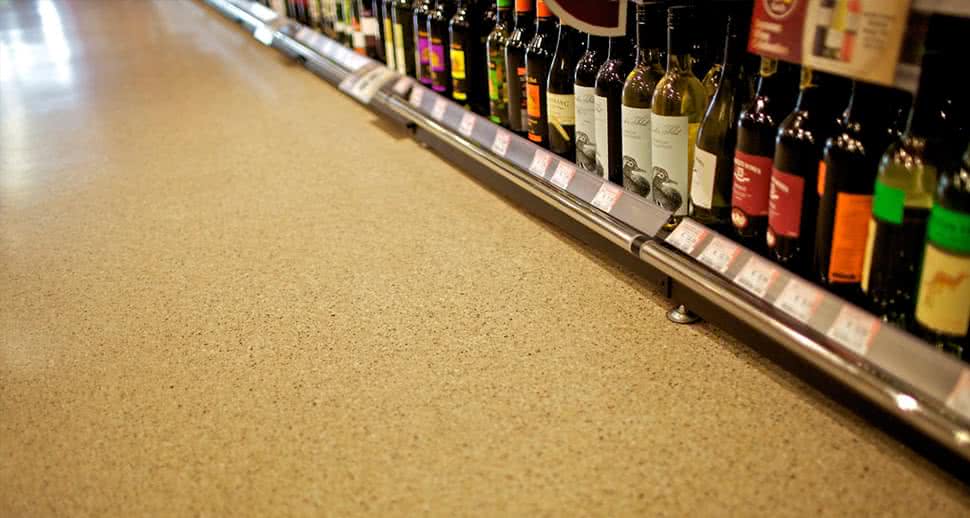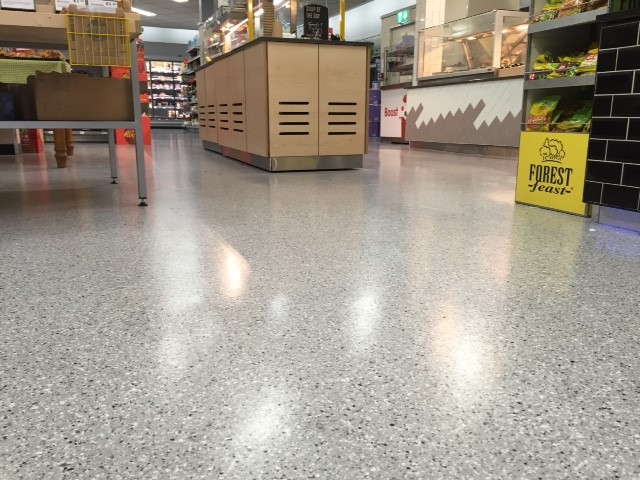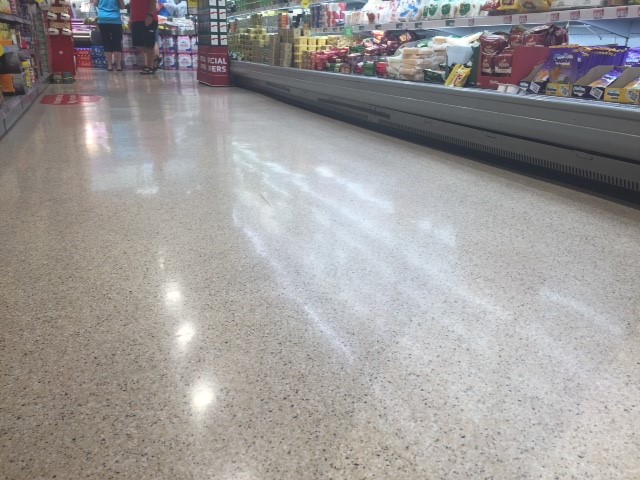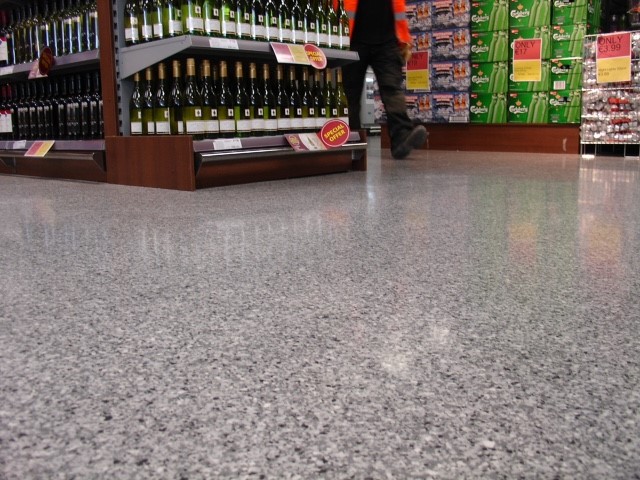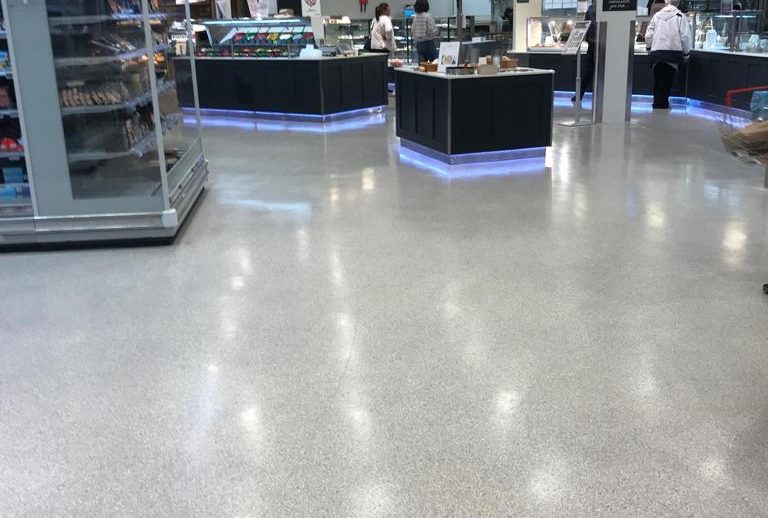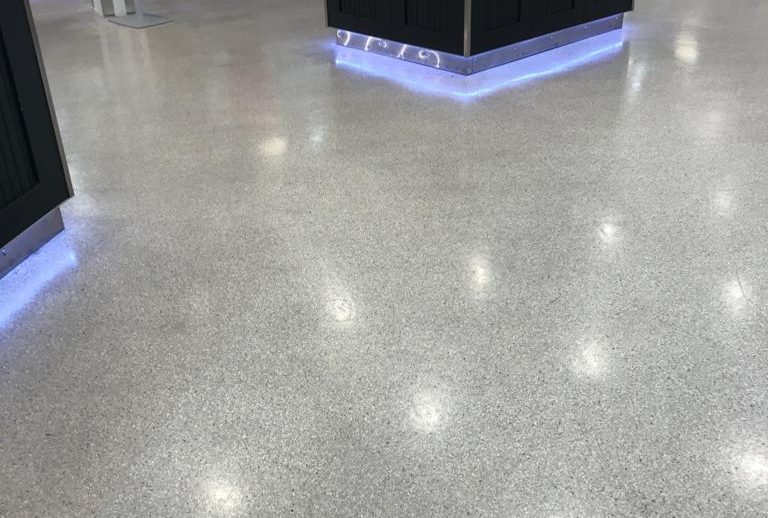 Beautiful, creative, super bright, durable, anti-skid solutions for all types of supermarket flooring.
Over 300 supermarket flooring projects completed
Trazcon® RS is a patented system which has unrivalled success in the Irish & UK retail sectors. We have completed in excess of 300 supermarket flooring projects for clients including SuperValu, Costcutter, Budgens and many others.
Typical demands of supermarket floors include that it can withstand heavy footfall and organic acids, requires little maintenance, but also looks stunning aesthetically.
Trazcon® RS excels in aesthetics because of the creative freedom it allows.  FloorTech® has developed colour coded sweeps, designs and curves to differentiate key areas such as shop floors, eating areas, off licenses, meat counters, bakeries and delis.
Our Supermarket Clients
SuperValu
Centra
Londis
Costcutter
Budgens
Spar
Mace
Morrisons
Tesco
Makro
Booker
B & Q
Really brings the shop to life.
The retail floor really brings the shop to life by increasing the light reflectivity. The high gloss finish really complements the unique fixtures and fittings throughout our store.
Dermot McKeown, Owner, Costcutter Portadown
Industry Article
Why is FloorTech® the preferred choice in the retail sector?
The answer is simple. Cleanability, durability, sustainability, safety and total cost of ownership. FloorTech® has developed and patented the Trazcon® RS system. This flagship system is the leading floor finish being used in the retail industry and to date has been installed in over 250...
Read More
Request a Quote
Please provide as much detail as possible about your specific needs, and a member of our team will be in touch.