Car Parks
Hardwearing, safe and visually stimulating solutions.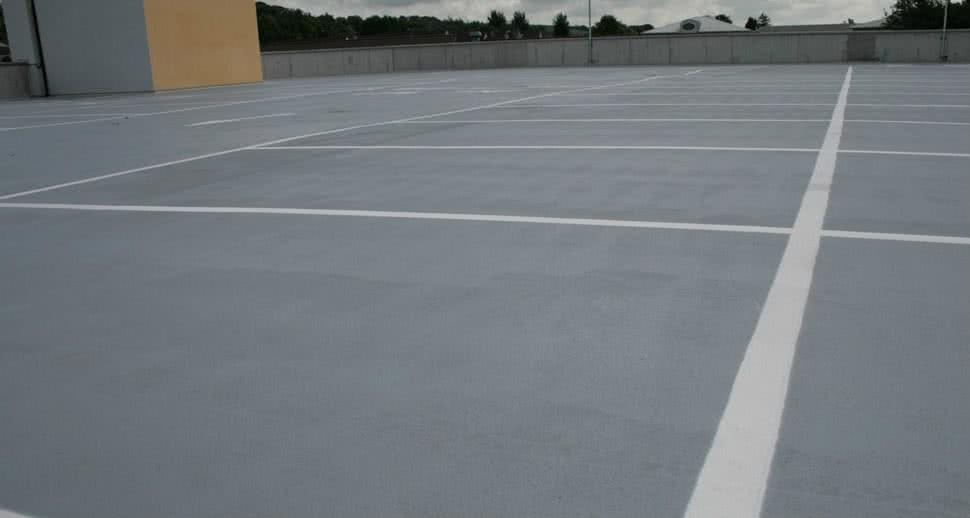 Hardwearing, safe and visually stimulating solutions for car park floors.
High performing, durable solutions
Busy multi-storey car parks require heavy duty floor finishes. Areas which are constantly being exposed to vehicular traffic demand high performing and durable solutions. Our industrial PMMA resin flooring systems possess high impact resistance to withstand heavy vehicular pressures.  Trazcon® will also resist tyre marks, is easy to clean and simple to maintain.
Trazcon® floors are built to last and will outperform all other alternatives, even in the toughest conditions. We offer a range of fluorescent colours and designs which enhance the surrounds, altogether providing a safer environment.
Our clients include
SuperValu Glanmire Multi-story Car Park
Brooklodge Roof-top Car Park
Industry Article
3 Types of Resin Flooring Explained
Resin flooring provides an incredibly durable, safe and lasting floor solution for all industrial applications, from food production and pharmaceuticals to retail markets, automotive factories and more. Easy to clean, resistant to wear and damage, and offered with anti-skid and excellent hygienic properties, resin floors...
Read More