Resin Flooring Solutions
Request a Quote
Complete this form and a flooring expert will respond within 1 working day.
For industries that require super hygienic, low maintenance and long-lasting floors.
Industries such as Food & Beverage, Manufacturing, Hospitality, Retail, Healthcare and Veterinary Clinics are under increasing pressure to reduce operational costs whilst ensuring their facilities are up to date with the latest health and safety standards such as HSA, BRC, HSE and FSAI.
For the past 30 years, FloorTech® has worked closely with industry to develop and provide a patented super durable flooring system, Trazcon®, which is 100% pinhole free, extremely hygiene and offers the lowest total cost of ownership.
What's truly unique about a FloorTech® resin floor?
100% Pinhole-Free:
A seamless finish for an impenetrable surface, zero pinholes for bacteria or dirt build up. Independent tests have verified that FloorTech® floors are 98% cleaner than standard PU floors.
Lowest Total Cost of Ownership: 
The toughest and longest-lasting flooring solution available. No costly replacements, we simply refurbish the flooring when needed.
Super-Fast 1 Hour Cure Time:
Our patented Trazcon® formula has the fastest possible installation, minimising production and business downtime.
Plus, all of these benefits
Anti-Skid Formula: The highest standard in anti-slip safety and certified in accordance with BS 7976-2:2002. 
Anti-Static Flooring: Protective, safe and practical Trazon® Décor System 1 anti-static flooring is the preferred choice for clients including Pepsico and GSK.
Environmentally Friendly: No wastage during installation or refurbishments.
Custom Design: Attractive flooring solutions with a wide variety of colours, patterns and decorative finishes to choose from.
Request a quote
To request a quote, please fill out our form and one of our flooring experts will be in touch to discuss your requirements.
Or simply call us on 021 435 1560
What our clients say.
We would expect these kind of results from stainless steel.
Michelle Ainsworth, Project Manager, Dairygold.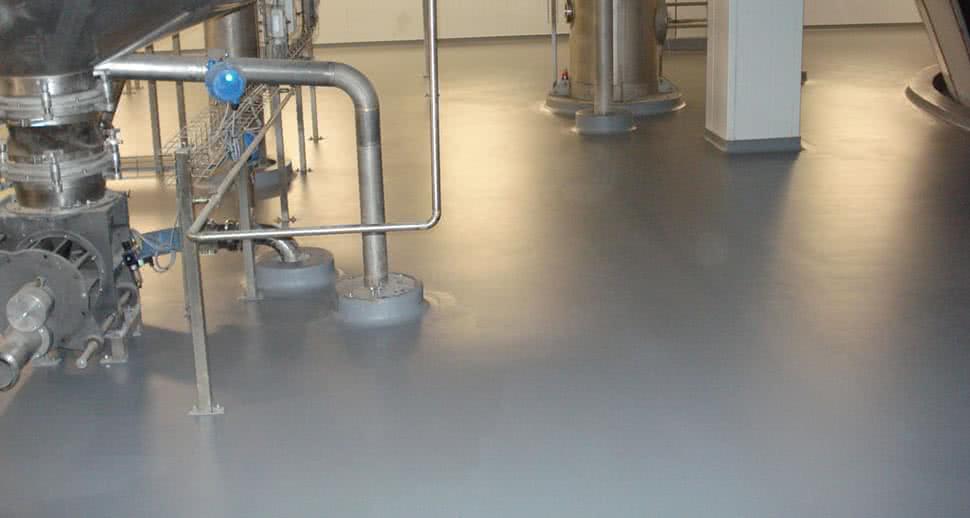 Our downtime was kept to a minimum, all BRC standards were met, and the finished product has proven to be both durable and easy to maintain.
Gareth Kivlehan, Liffey Meats.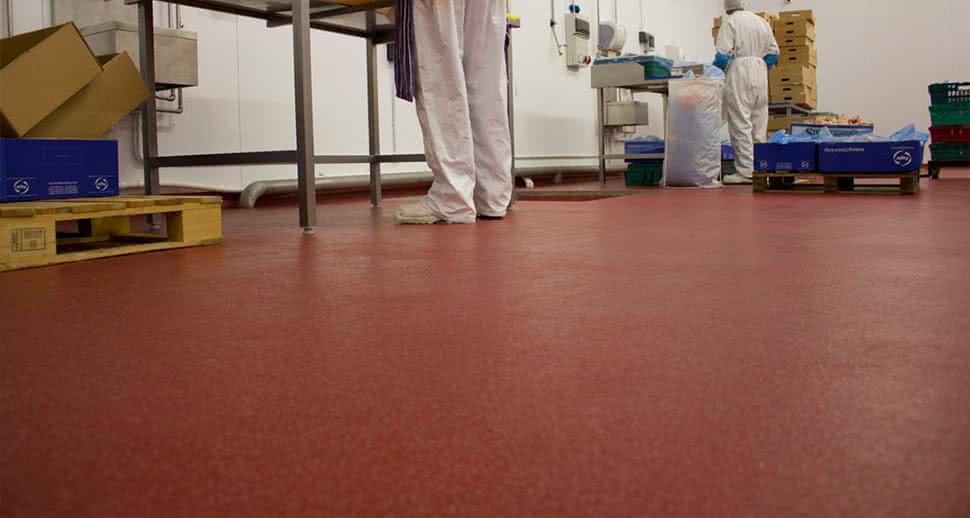 The PMMA flooring systems FloorTech® installed over 20 years ago are still performing as well today as the day they were first laid and exceeds all health & safety requirements.
Pepsico
It was very important to us that our new floor was very easy to clean, impervious to germs and met food conformity standards. FloorTech understood our concerns and were able to tailor a floor finish which met all or our needs.
Beniamin Craciun, Facilities Manager, The Conrad Hotel.

learn more about resin flooring.
Request a quote
To request a quote, please fill out our form and one of our flooring experts will be in touch to discuss your requirements.
Or simply call us on 021 435 1560
Get a Quote