Hygienic, easy care bakery flooring solutions for production floors.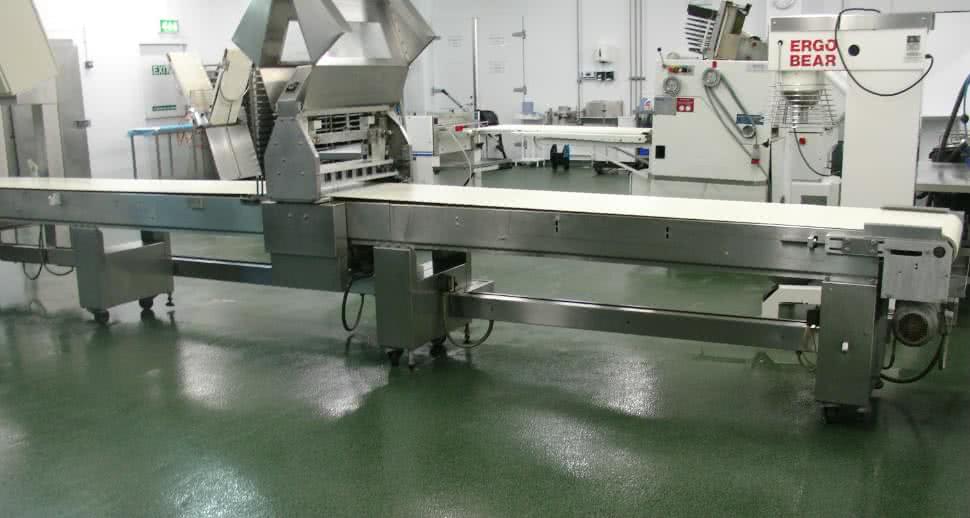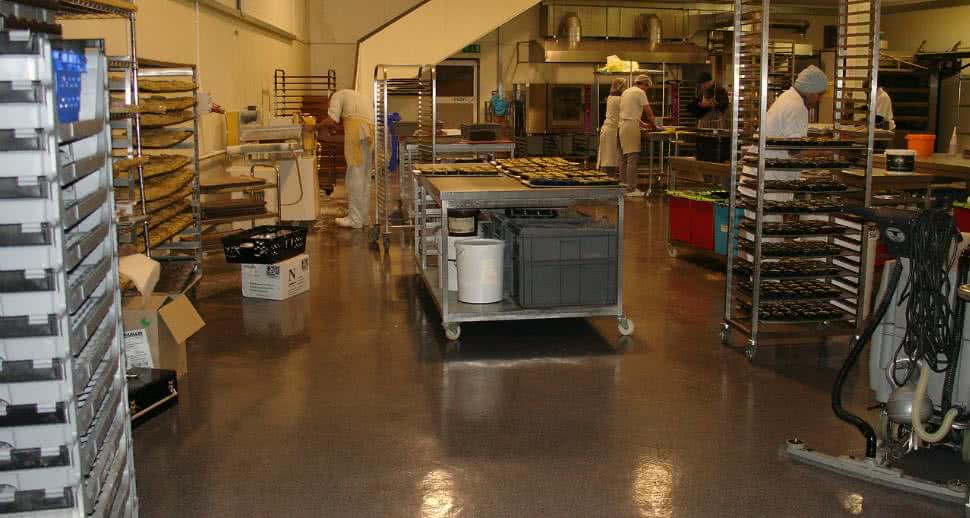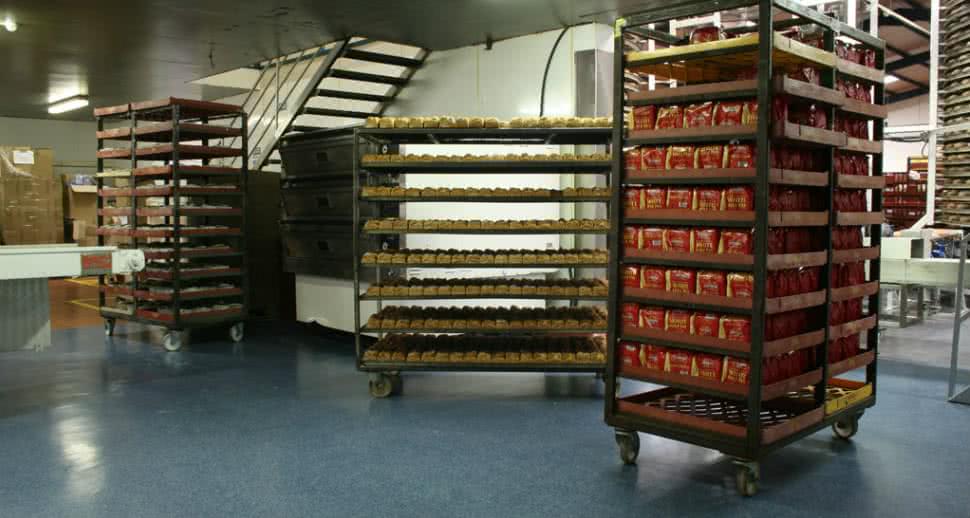 Hygienic, anti-skid, clean, easy care bakery flooring solutions for production, preparation, mixing and packing floors.
The number one flooring system because of it's advanced hygienic properties
Market leaders including Irish Pride, Pat The Baker and O'Hara's Of Foxford regularly collaborate with FloorTech®.
Trazcon® is the number one bakery flooring solutions system of choice because it's advanced hygienic properties and resistance to chemicals used within the food industry. Ingredients such as fats, oils, flour and sugar can create hazardous working conditions within the manufacturing environment. The risk of slips is greatly reduced by using Trazcon® anti-skid systems, which have certified slip ratings in accordance with BS7976-2:2002.
FloorTech's® Trazcon® PMMA Systems are suitable for use in a number of areas in your food processing facility including: chill rooms, cooling area, mixing stations, packing areas, production line and baking areas.
Our clients from the bakery sector include:
Irish Pride
O'Hara's of Foxford
Glanmore Foods
Pat the Baker
Linwoods
Fine Lady Bakery
Burtons Biscuits
We have been using FloorTech® for 20 years.
"We have been using FloorTech® for 20 years. They provide an excellent service. We find them efficient and constantly provide a high quality finish to jobs they carry out. We at O'Hara's would have no hesitation in recommending them."
Pat O'Hara