Irish Guide Dogs for the Blind – Veterinary Flooring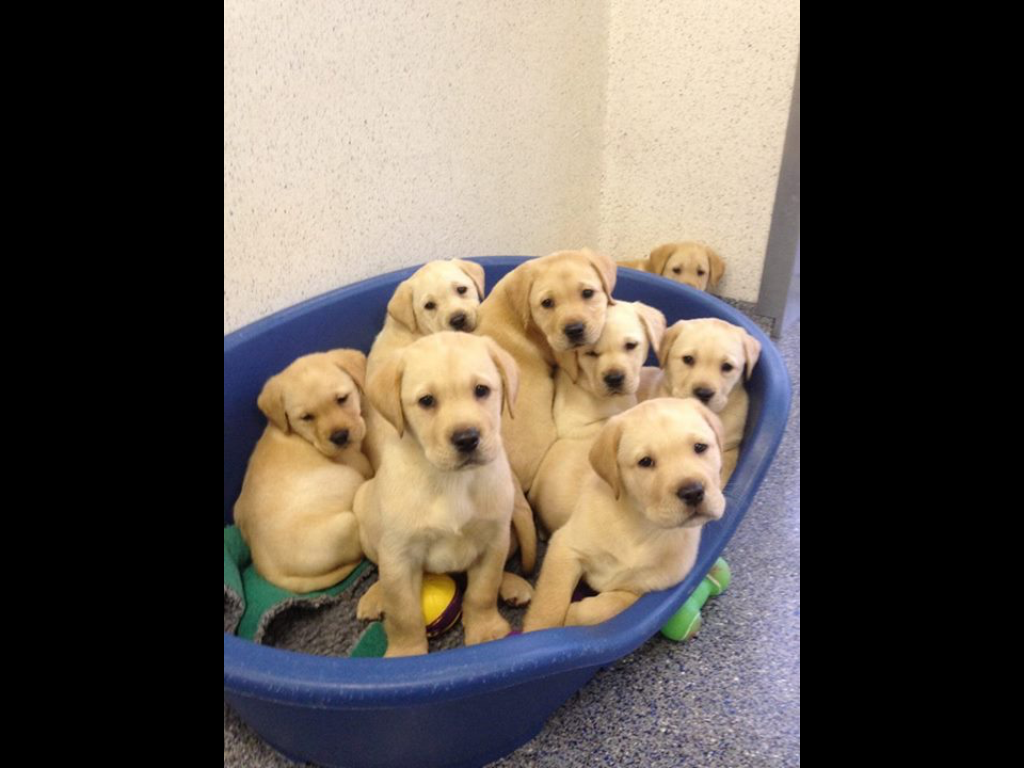 FloorTech® have been working with the Irish Guide Dogs for the Blind for almost 20 years now. Working throughout Ireland and the UK we have a wide ranging experience of the veterinary sector.
With the work The Irish Guide Dogs for the Blind do in animal welfare cleanability and durability was a key factor when designing a solution specific to their needs.
Value for money was another key consideration for them and with our floors offering them the lowest total cost of ownership we began a relationship with them which now spans 2 decades.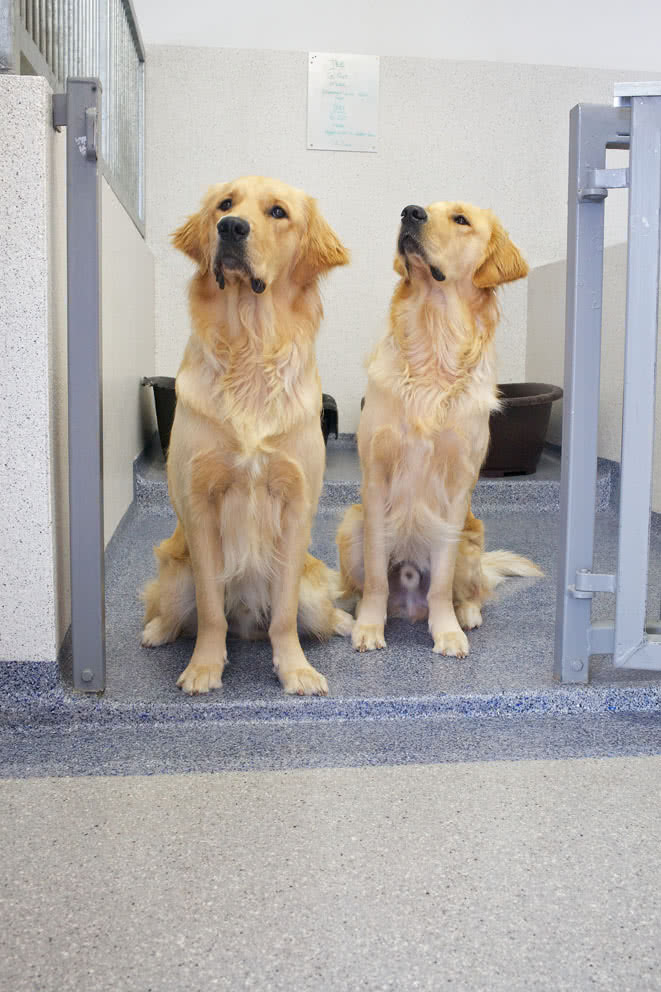 After assessing their needs and the environment in which they work it was agreed that as well as a FloorTech® Trazcon® system on the floor we would also install a FloorTech® Trazcon® wall system. FloorTech® Trazcon® systems are 100% resistant to blood, urine, wound antiseptics and other aggressive materials such as cleaning chemicals, thereby presenting the perfect solution for Veterinary clinics and any animal welfare area.
The closed-pore seamless finish guarantees an ultra-hygienic surface that will eliminate odours and cross-contamination. FloorTech® Trazcon® systems are also designed to withstand hot water washing with jets and steam cleaning which makes them ideal for all Veterinary environments, operating rooms, recovery rooms, kennels etc.
The smooth transition between the integrated FloorTech® Trazcon® Wall and Floor systems provides the Irish Guide Dogs for the Blind with an easily maintained seamless finish and the ultimate hygienic surface.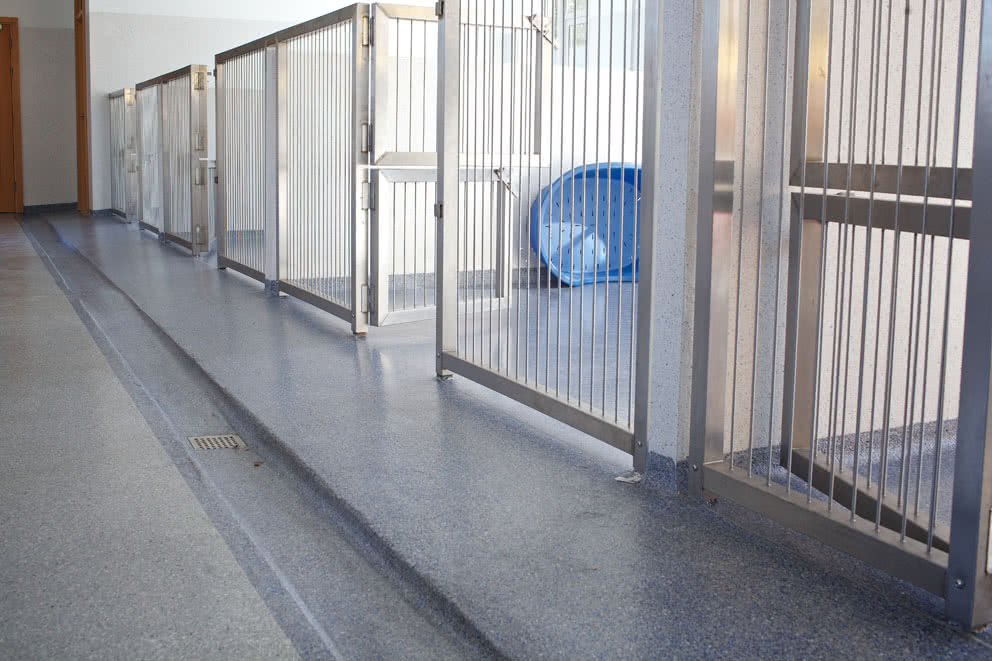 In 2009 FloorTech® were delighted to oversee the refurbishment of the kennel blocks. Because of the unique inter-layer chemical bond in a PMMA floor this allowed for refurbishment without the need to remove the existing flooring, thus causing minimum disruption, downtime and a huge cost saving. Other projects which he have overseen for the Irish Guide Dogs for the Blind range from the kitchen area to the grooming room.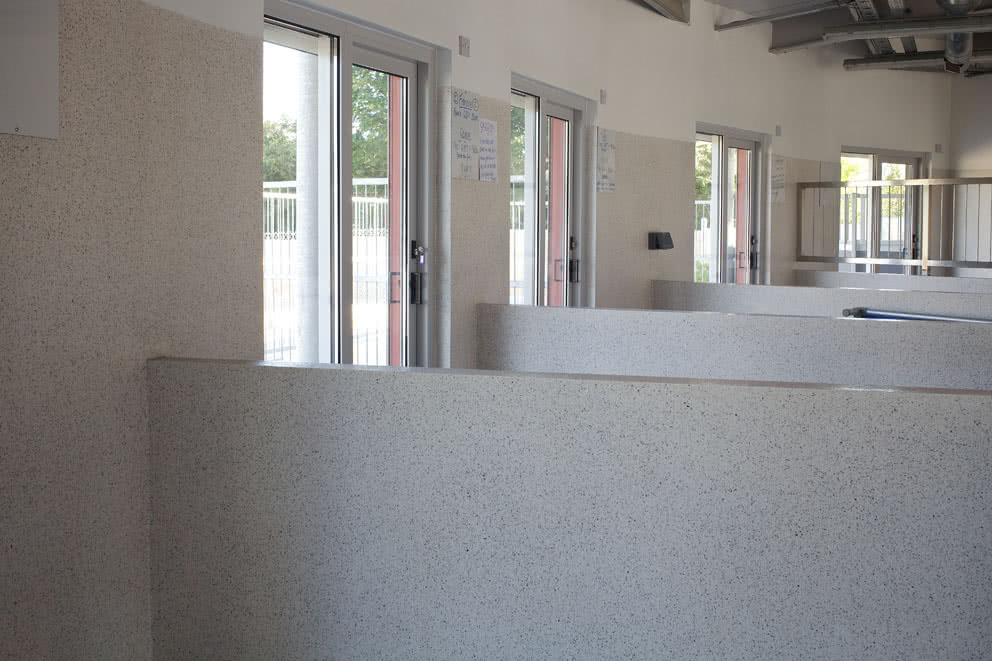 "Irish Guide Dogs for the Blind have been a customer of FloorTech® since 1999. We have had a number of extensions and redevelopments of our kennels complex and we each time have used FloorTech®.

Maintaining a hygienic environment is hugely important to our Dog Care and Welfare team and FloorTech® works because it is easy to clean and keep clean.

It is excellent value for money and their service and support is first rate. "

Padraig Mallon – CEO at Irish Guide Dogs for the Blind
If you would like more information about our Trazcon® Flooring systems and plant flooring please contact us to speak with a member of staff and we can help you with any questions that you might have.
Request a Quote
Please provide as much detail as possible about your specific needs, and a member of our team will be in touch.