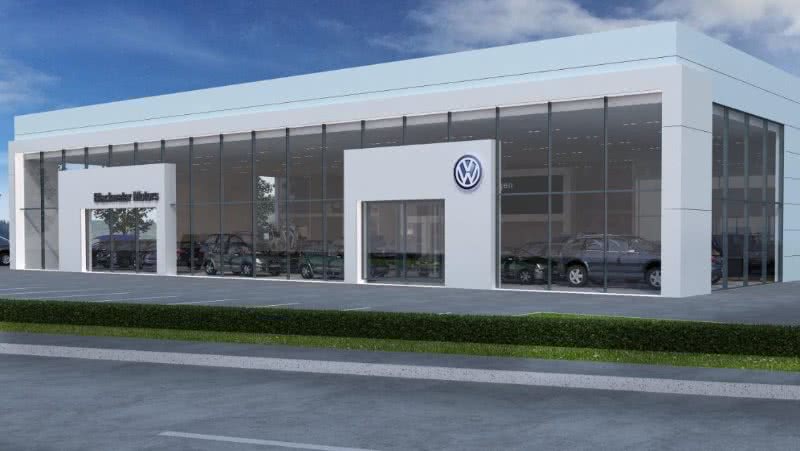 Blackwater Motors have been a client of FloorTech® since 2005. It was in 2005 when Blackwater Motors were constructing a new state of the art facility for their Volkswagen dealership that the relationship began.
The Fermoy dealership involved us installing a FloorTech® Trazcon® Décor screed in the service, workshop, and parts areas. The FloorTech® Trazcon® system was ideally suited to the environment with its durability and its resistance to aggressive materials such as oil, grease and lubricants.
The fact that the floor increases light reflectivity by 30% helps to brighten the area while also being so functional. The non-porous seamless finish to the floor allows for ease of cleaning and a reduction in maintenance costs.  For the onsite staff facilities, corridors and stairs our FloorTech® Trazcon®  RS system was the preferred finish ensuring all areas were durable and easy to clean.
The project was over 1200 square meters and our one hour cure time for our floor installation ensured that the building schedule stayed on track and allowed other contractors to keep to their schedule. The picture below shows the floor area in the workshop when installed in 2005 and below that 12 years after installation. As you can see the floor is still delivering excellent results in 2017 for the client.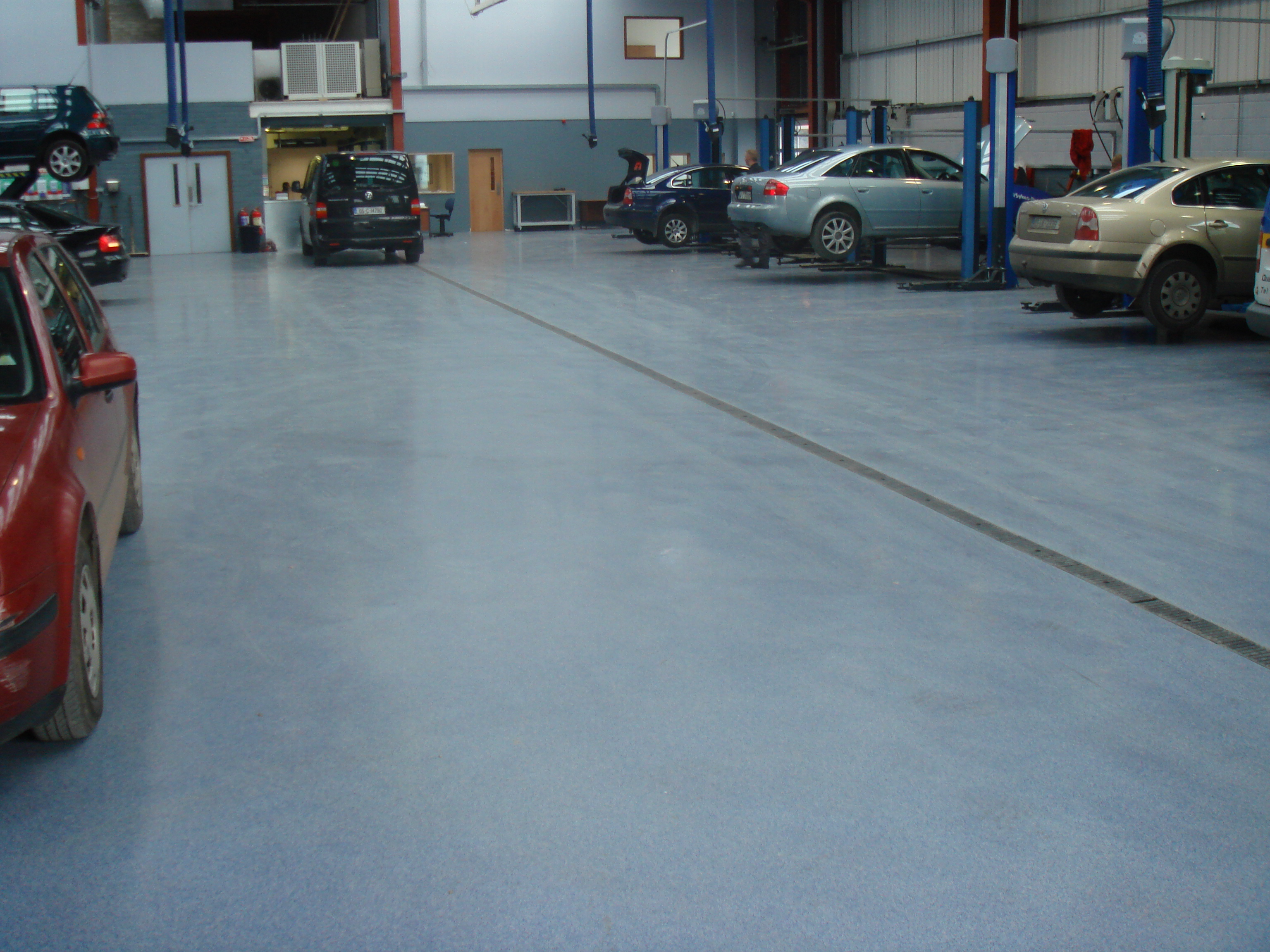 Above – The Workshop floor after installation in 2005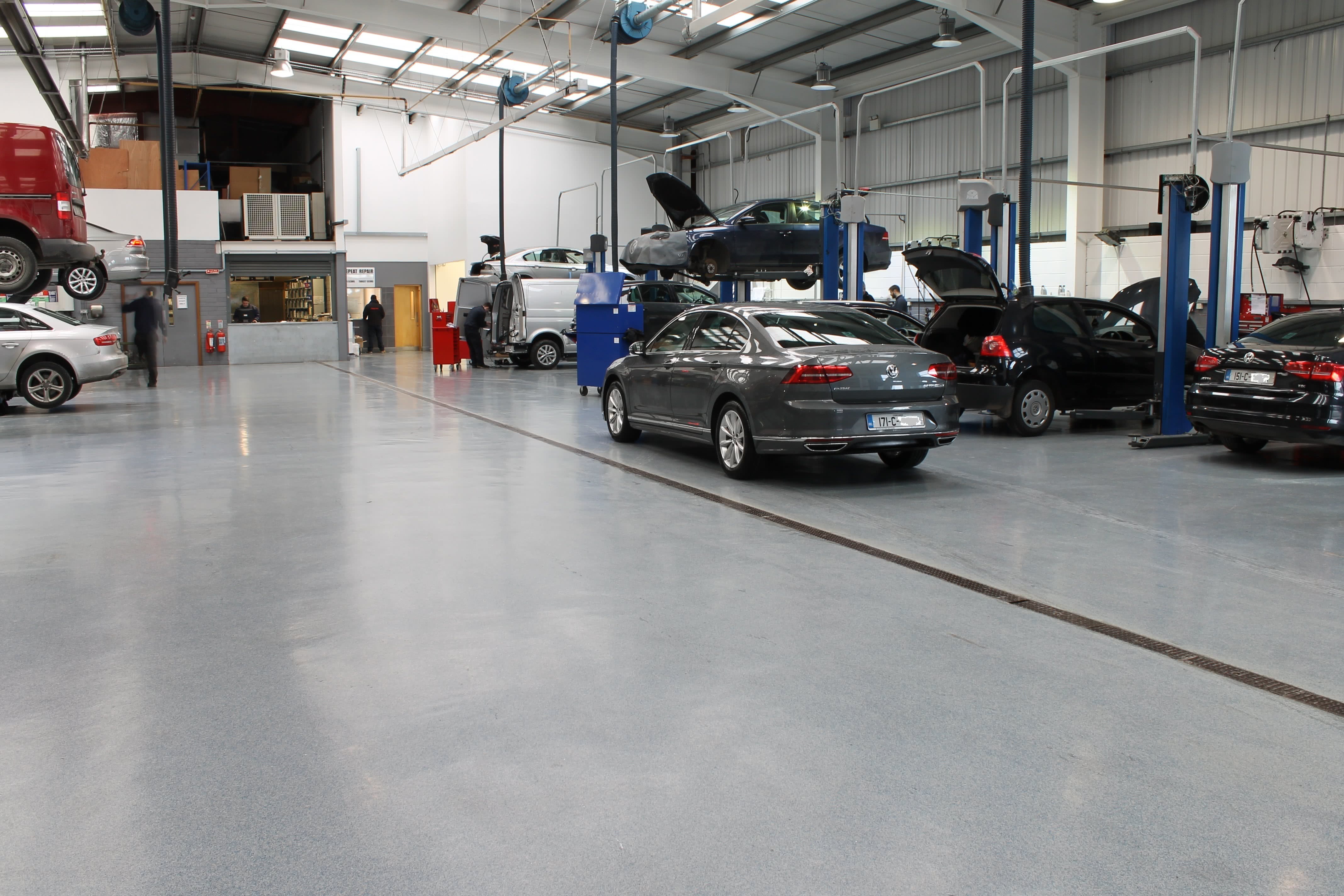 Above – The same floor in 2017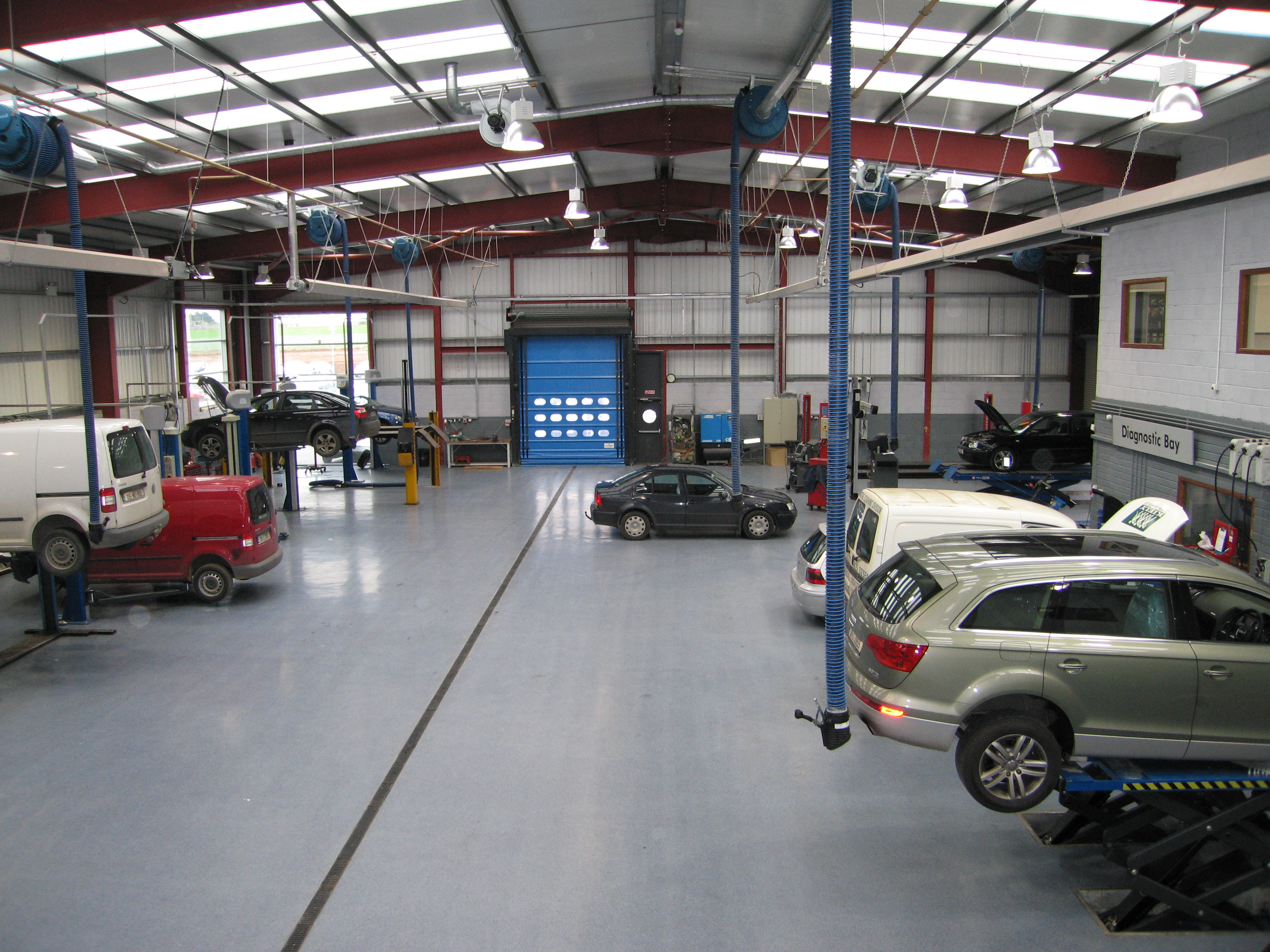 Above – The Workshop floor after installation in 2005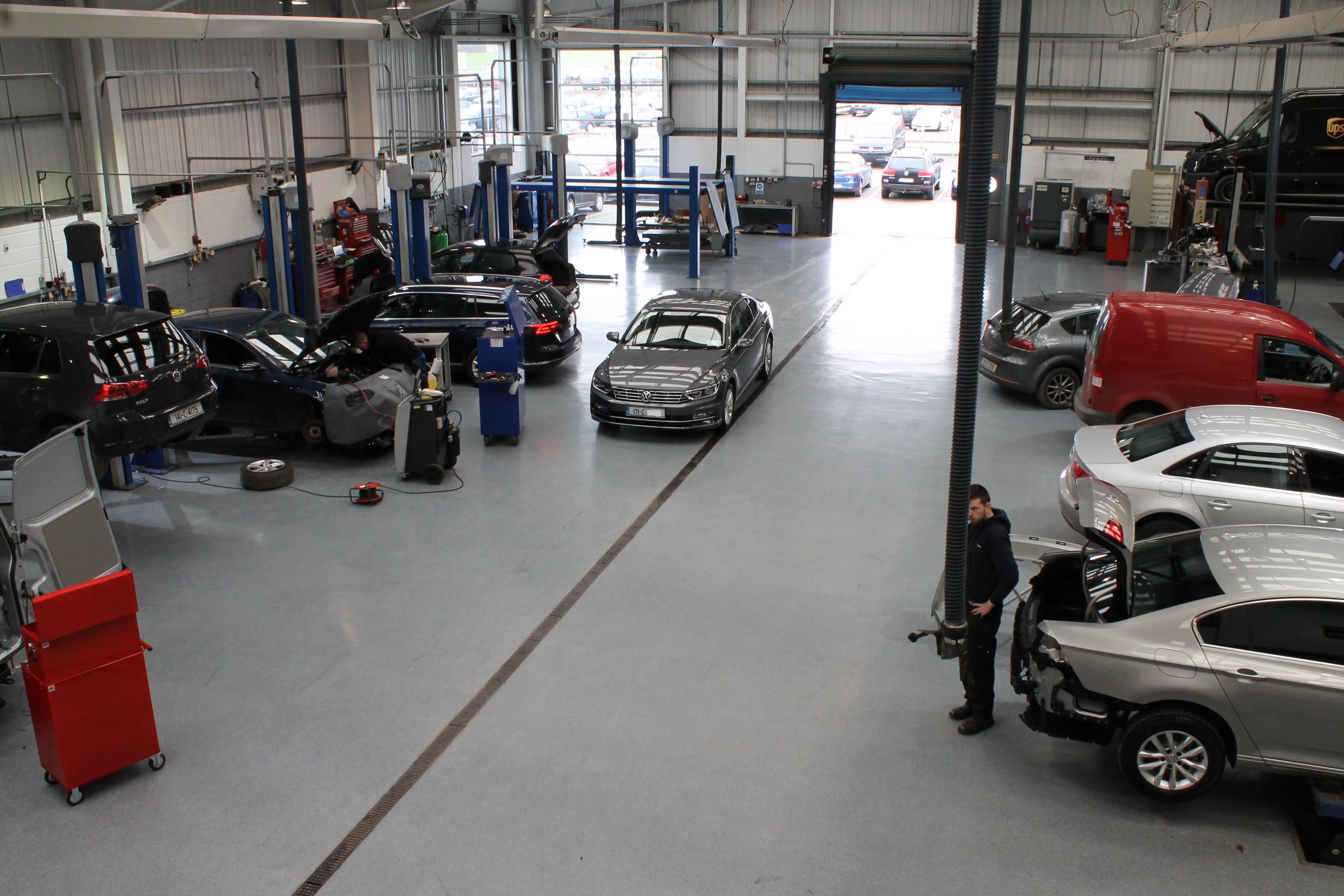 Above – The same floor in 2017
With the proven lowest total cost of ownership and the floors performing beyond the clients initial expectations in Fermoy, FloorTech® were the natural choice to install the floors for the new Audi Cork Dealership in Bishopstown Cork.
With this installation it was decided that the systems used in Fermoy would also be used in Bishopstown. The durability and cleanability of the FloorTech® Trazcon® system was well proven to the client and he was happy to use the exact same specifications. The floor area was very similar in size and the project was completed on schedule.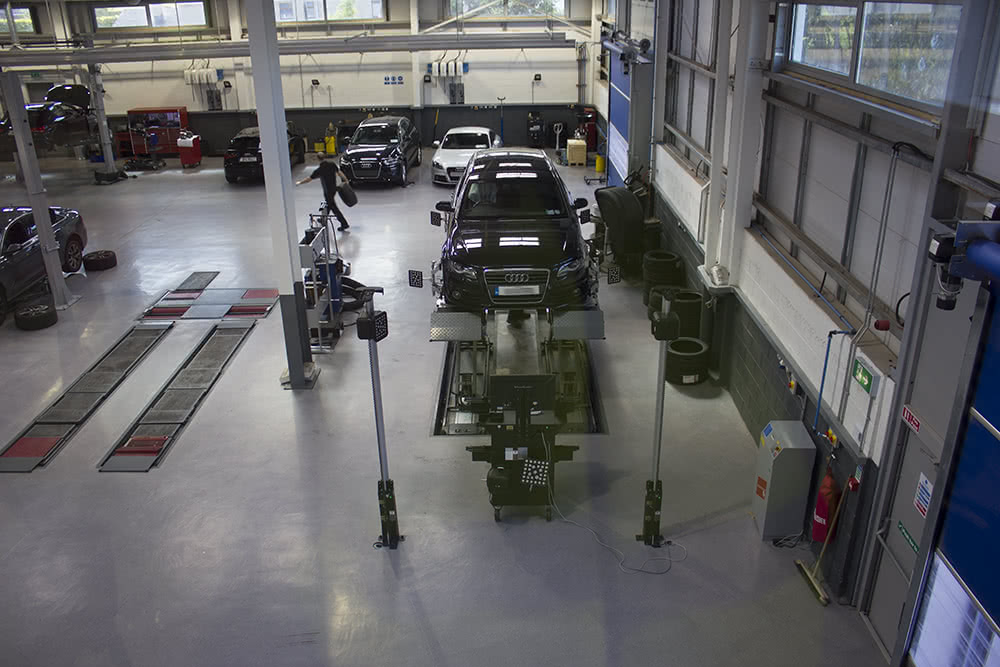 Above – The Audi Cork workshop floor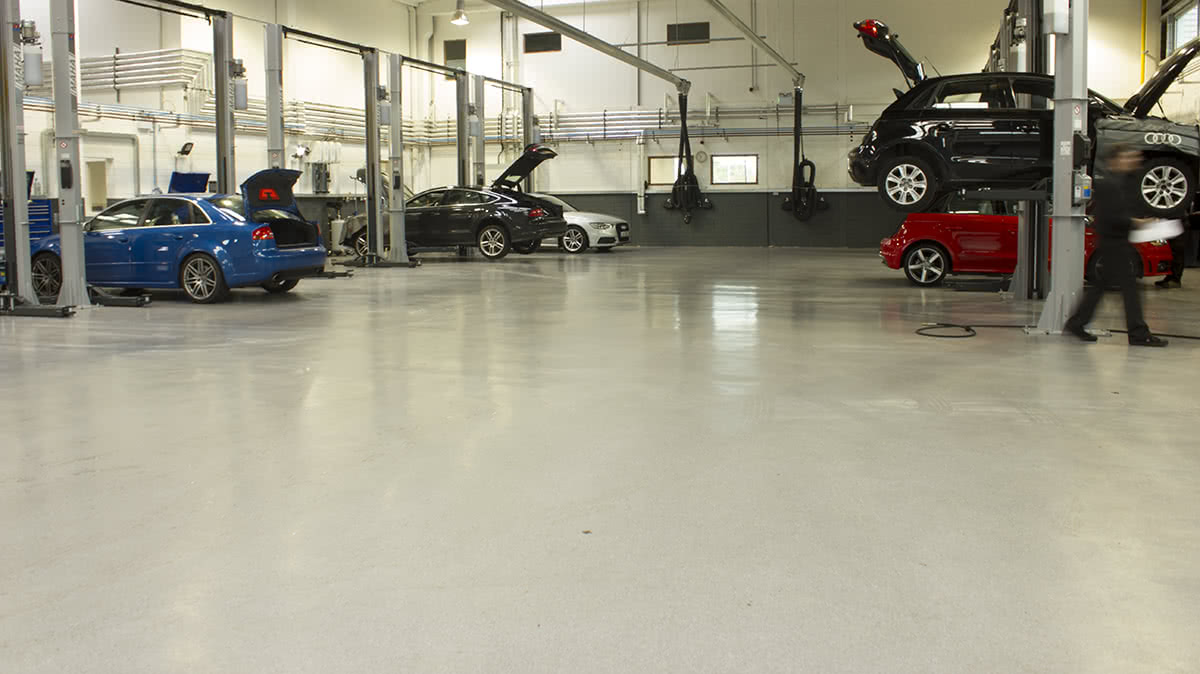 Above – The Audi Cork Workshop floor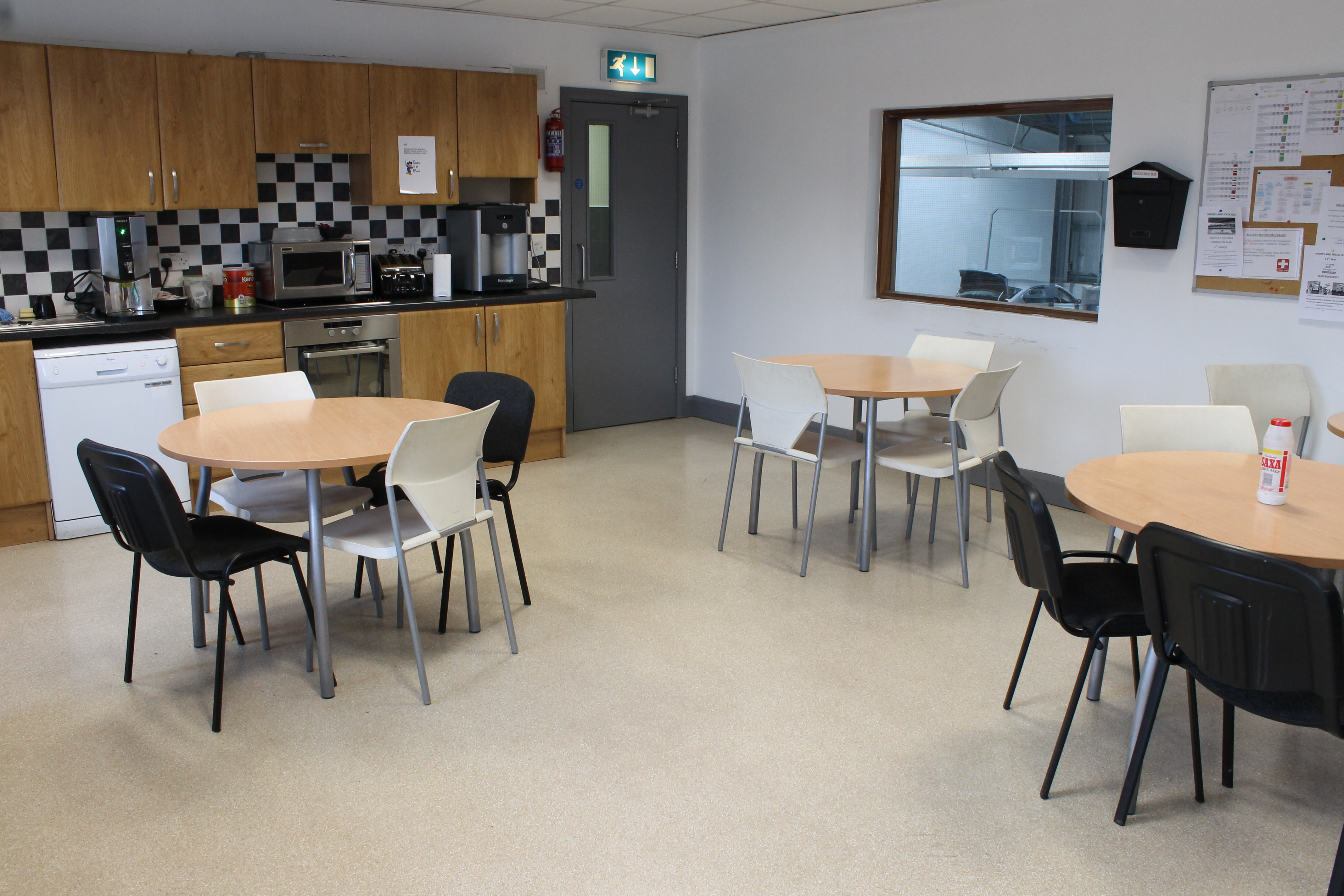 Above – The Staff canteen area with a FloorTech® Trazcon® RS floor
2017 sees Blackwater's continuing success with a new Volkswagen dealership being constructed on Forge Hill in Cork. FloorTech® are delighted to be the chosen floor supplier for this flagship premises. Our FloorTech® Trazcon® Décor screed system is being used again in the service workshop and parts area with our FloorTech® Trazcon® RS system being used for the staff facilities and associated areas. We are always happy to work with a company like Blackwater motors as like FloorTech® they strive to deliver the best for their customers with the their products, service,  customer experience and value.
"When we were looking for a floor for our work shop back in 2005, we had several requirements, it had to be durable, it had to be bright and it had to be easily cleanable. We are obsessive about the look and cleanliness of our workshops as our customers pay a lot for their cars and they deserved to be maintained in very clean, bright  and well equipped workshops. At that time all car workshops either used a painted concrete floor or tiles. We didn't like either as the painted floor didn't last and the tiles became dull and dirty very quickly. They looked great when they opened but they deteriorated very quickly soon afterwards.

When we were introduced to Floortech, they ticked all our boxes and while we were the first major car workshop to use this floor, we were confident that it would meet our obsession with cleanliness and look. 12 years later, the floor we installed in Fermoy is still there, still as bright as the day it was layed and is easily cleaned. When it came to picking a floor for Audi Cork in 2014 and for Blackwater Motors Forge Hill in 2017, we didn't even consider an alternative floor, we went straight to Floortech and they delivered again.

One other factor which is really important to us and shouldn't be underestimated is that the Floortech staff we met back in 2005, Tony, Mike and Declan are still the same staff we deal with today. There is a consistency there which is important in any business relationship, if we need anything all we do is pick up the phone and we get immediate service.

Denis Murphy – Managing Director at Blackwater Motors
Request a Quote
Please provide as much detail as possible about your specific needs, and a member of our team will be in touch.