At FloorTech we recently expanded our international contracting reach following the installation of over 8,000 square meters of our flagship Trazcon® Decor system in Brisbane Australia.
Working for a major food producer we were brought in to provide flooring systems for the project in what is now recognised as the most advanced food manufacturing facility in the Southern Hemisphere.
While we faced logistical challenges carrying out a project 16,881 kilometers from home, our commitment to quality and a proven track record of carrying out projects throughout continental Europe stood to us and we delivered for our client once again.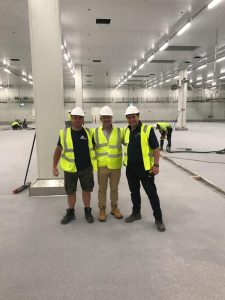 Request a Quote
Please provide as much detail as possible about your specific needs, and a member of our team will be in touch.