FloorTech® are delighted to be involved in the refurbishment of 6 tower blocks for Tamworth Borough Council in Staffordshire. Our UK approved contractor Andy Judge of Gemstone Surfaces Ltd. has been carrying out the installation for Wates Living Space one of the UK's leading providers of planned and responsive maintenance services in the social housing sector, maintaining over 500,000 homes nationwide every year.
The current project which Gemstone Surfaces Ltd. are overseeing involves the refurbishment of 6 tower blocks. These tower blocks are 15 stories high and the refurbishment covers the stairs, corridors, lobbies and communal areas, with over 2000 square meters of resin flooring being installed in total. The logistics for a project of this kind meant that Gemstone Surfaces Ltd. planned a meticulous schedule with Wates Living Space to ensure minimal disruption to the occupiers of the tower blocks. This planning combined with the rapid one hour cure time of FloorTech's® Trazcon® RS system helps to ensure that the project stays on schedule and that areas are completed in the shortest possible time frame.
The Process
Many of the areas being refurbished would currently have tiles in place so Gemstone Surfaces Ltd. firstly ground the tiles to remove any contaminants and to open up the porosity of the tile.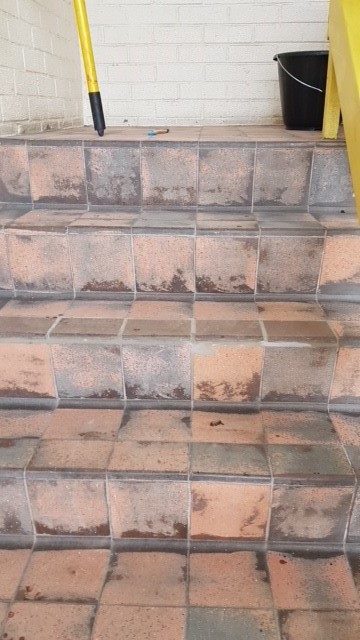 Once this has been completed the FloorTech® Trazcon® RS system with its rapid one hour cure time can then be installed over the tiles allowing for a very quick installation without the need for a timely and costly removal of the existing tiles.
As you can see from the picture the transformation is incredible. The floor brings great light to the space and with FloorTech's® Trazcon® RS system having slip certification to BS 7976-2:2002 it also provides an extremely safe floor for residents and visitors alike.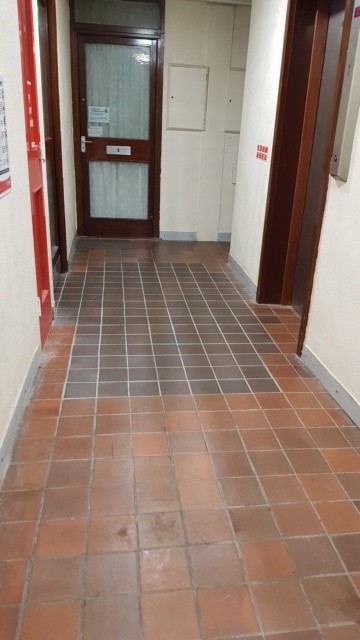 We can see in the picture above an existing corridor with a tiled surface. Heavily trafficked areas like the lift entrance are prone to damage due to grout failure which can lead to water ingression and delamination.
FloorTech's® Trazcon® RS system is a completely seamless floor which means that there no joints for water to ingress through or for bacteria to harbour in.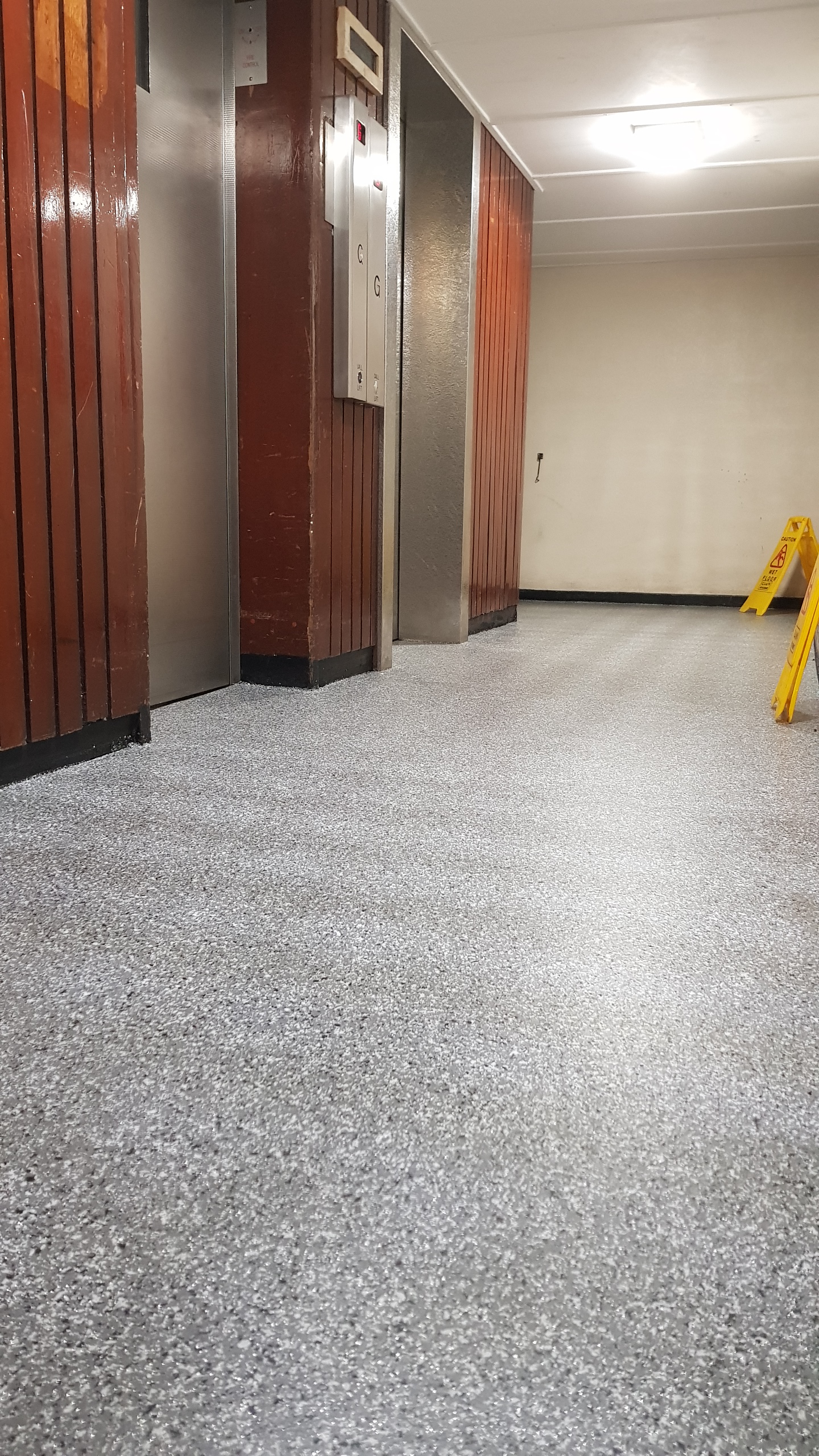 With the project firmly on track we are looking forward to seeing all 6 tower blocks complete and to seeing Gemstone Surfaces next update.
It is our great pleasure to be working with Gemstone Surfaces Limited on this large residential project in Tamworth.

The in depth planning and meticulous execution by Andy & Bill has determined that Gemstone Surfaces have stayed on track with a very tight schedule. With three Tower Blocks completed we are now half way through the project. Well done Gemstone on a great looking project.

Alan Blay – Managing Director – FloorTech® UK
Request a Quote
Please provide as much detail as possible about your specific needs, and a member of our team will be in touch.