The Johnstown Estate
Sustainable long-term flooring
solution for Hotel Kitchen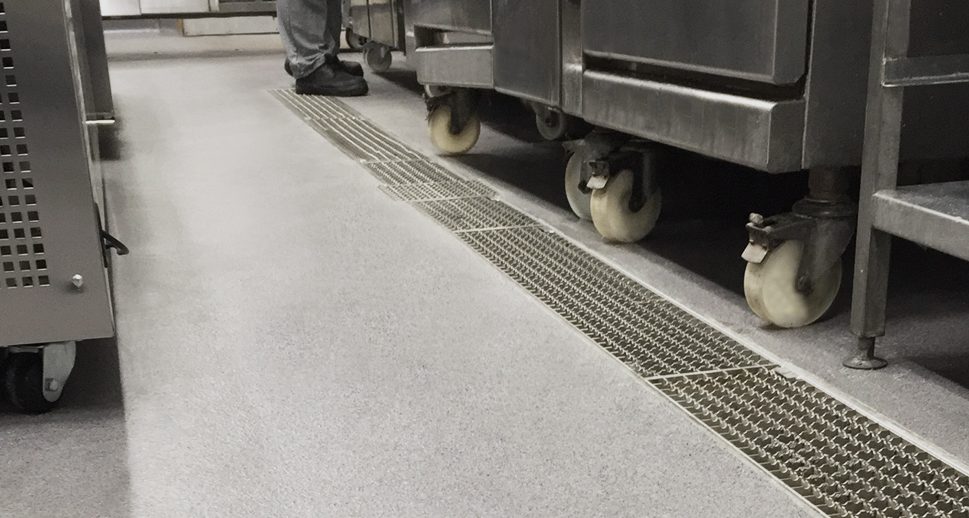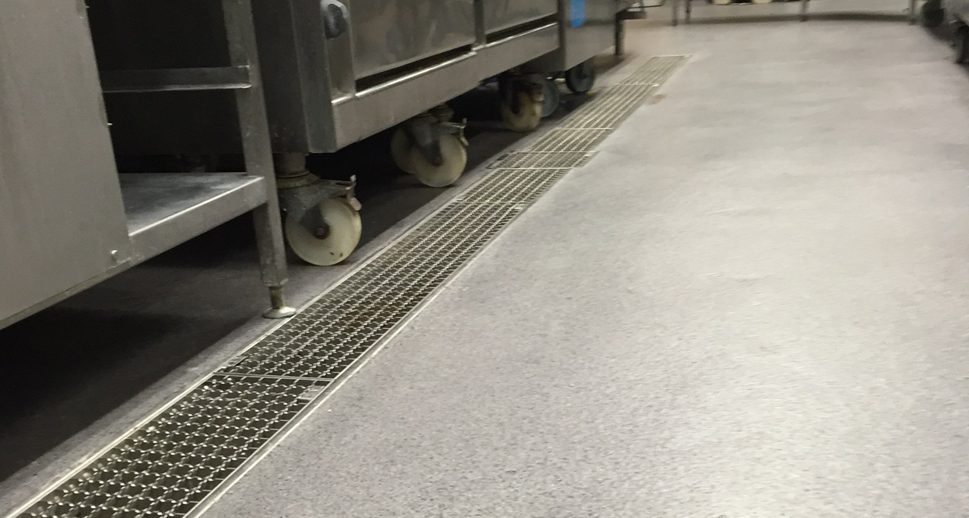 Client:
The Johnstown Estate
Project Locations:
Co. Meath, Ireland
Clean, hygienic, and safe anti- skid flooring solution for Georgian period hotel & spa
When they found that the vinyl flooring in their hotel kitchen was in need of constant repairs, The Johnstown Estate turned to FloorTech® to help them implement a more sustainable long-term flooring solution.
Their hotel kitchen required a flooring surface that offered enhanced anti-skid properties, whilst also delivering to the highest standards of hygiene and cleanliness. As a very busy hotel, significant periods of downtime was not an option, so any new flooring solution needed to be installed and operational in an absolutely minimal timeframe.
Once we completed our initial survey, we determined that our Trazcon® Décor System 2 comfortably met the hotel's kitchen flooring requirements. This determination was based on the following attributes:
Certified anti-skid in accordance with BS 7976-2:2002.
Easy to clean and maintain in compliance with stringent hygiene standards Certificate of Food Conformity EN-1186.
Repair or upgrade with minimal disruption and cost.
The Johnstown Estate now benefits from a kitchen floor that is totally impervious to germs and bacteria, as well as one that provides the highest standards in anti-slip safety.
To read more about the project challenges, solution and outcomes, download the full project details.
Download Project PDF
Floortech delivered on everything they offered. The floor itself is extremely easy to clean and looks as good as when it was first installed. I would have no hesitation in recommending the team at Floortech, they were professional throughout.
Philip Moylan, Facilities Manager, The Johnstown Estate
Request a Quote
Please provide as much detail as possible about your specific needs, and a member of our team will be in touch.