Crosshaven Coastguard Station
An extremely safe and hygienic flooring solution for the Irish Coast Guards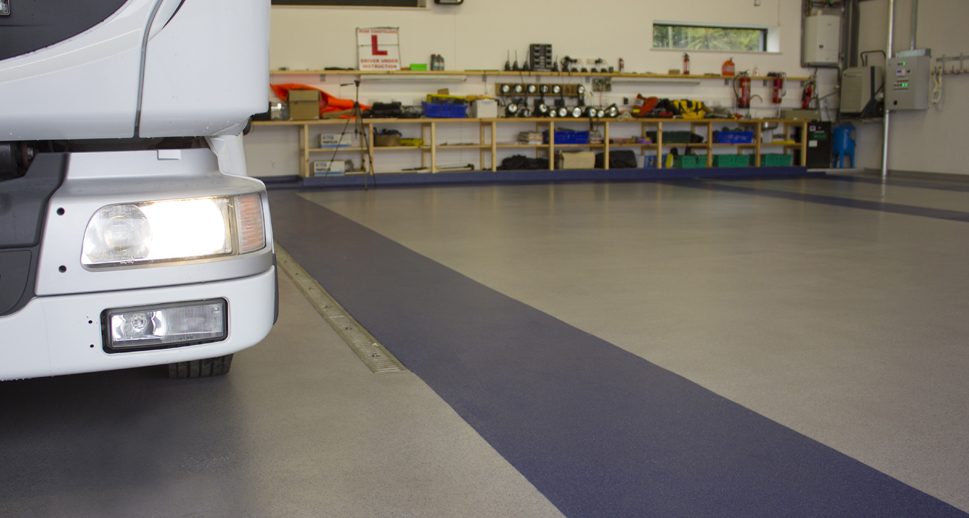 Client:
Crosshaven Coastguard Station
Project Locations:
Crosshaven, County Cork
In an active fishing and sailing destination, the Coast Guard station in Crosshaven, County Cork required a safe and easy to clean flooring solution.
The nature of the work carried out by Coast Guards places considerable demands on the flooring in their stations. As a result, there were numerous strict requirements that needed to be met by the new solution. Extreme durability was important, as the floor would be subjected to significant foot traffic from staff and visitors, as well as heavy vehicles and equipment.  
Ease of repair was equally vital, as disruptions to operations needed to be kept to a minimum. The floor also had to possess certified anti-skid properties, to prevent people slipping on wet, muddy or oily surfaces; and be easy to clean.   
After carefully assessing their requirements, FloorTech determined the Trazcon® Décor System to be the best flooring solution for the Crosshaven Coast Guard Station, as it offers the following features:
Certified anti-skid in accordance with BS 7976-2:2002.
Easy to clean and maintain with a seamless transition between wall and floor.
Durability designed for heavy duty and industrial applications.
The Crosshaven Coast Guard Station now benefits from an extremely durable flooring solution, which is totally impervious to germs and bacteria, as well as one that provides the highest standards in anti-slip safety. 
To read more about the project challenges, solution and outcomes, download the full project details.
Download Project PDF
After trying numerous painted floor coverings and being let down by products and manufacturers, the Irish Coast Guards' floor of choice is FloorTech's® Trazcon® Décor system.

This extremely tough, durable and hardwearing floor can withstand the environmental challenges we put on it by our Fast response boat crews, Cliff climbing rescue teams and Search and Rescue technicians. Working around salt water, sand, mud, fuel oils and bio-hazards etc. where our 4x4 vehicles, boats and equipment are regularly tasked, the FloorTech® Trazcon® Floor is ideal for our station and appliance bays.
Vincent Farr, Senior Area Officer, Irish Coast Guard, Crosshaven Co. Cork
Request a Quote
Please provide as much detail as possible about your specific needs, and a member of our team will be in touch.