Celtic Pure
A strong hygienic, seamless floor for Celtic Pure's new production facility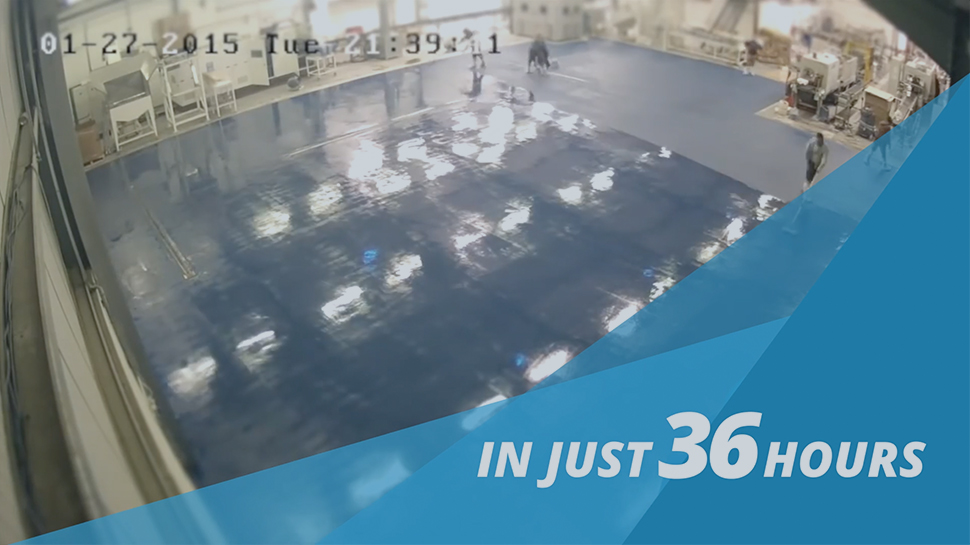 Project Locations:
Co. Monaghan, Ireland
600 SQ.M of resin flooring in just 36 hours plus a super fast 1-hour cure time.
Celtic Pure Irish Spring Water is a leading supplier of private label bottled water to the retail, foodservice and wholesale sectors in Ireland and the UK.
Due to the increasing demand for their award-winning spring water, a new state-of-the-art bottling plant, warehousing and office facilities were built in Monaghan which can now produce up to 120 million bottles a year.
As a manufacturer of bottled water having a seamless hygienic floor was of paramount importance. The new flooring needed to meet strict hygienic and health and safety standards including HSA, BRC, HSE, FSAI and certified to food conformity EN 1186.
Celtic Pure opted for Trazcon® Décor System 1 to be the ideal flooring solution as it offers the following features:
Extremely tough, high performing flooring that can withstand heavy footfall
Seamless finish for an impenetrable surface so no bacteria or dirt can build up
Exceeds hygienic standards such as food conformity EN 1186
Easy to clean and maintain due to the pinhole-free surface
Quick installation in just 36 hours
A super-fast 1-hour cure time minimising downtime for the new facility
FloorTech® installed 600 sq.m of Trazcon Décor System 1 in just 36 hours and the patented resin flooring formula cures in just 1 hour, the fastest available cure time on the market, meaning less downtime for the new production facility.
The result is a super durable, easy to clean flooring for their new state-of-the-art facility that provides the highest standards in hygiene.